Jack Eaves – Operations Management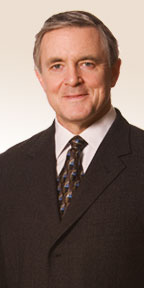 Jack Eaves has been a professional engineer since 1968 and a management consultant since 1973. He holds Bachelor's and Master's degrees in two engineering disciplines.
Jack heads up Cedar Croft Consulting's operations management practice. During his career has directed innumerable projects within the light manufacturing, distribution, and service provider sectors in the US, Canada, Europe, and Asia.
Common project themes have dealt with the implementation of "best practices", reorganizations, post-merger integrations, and turnkey start-ups. Another more recent theme, since 1976, has been to transfer American and European technologies to Asia on behalf of Western clients.
Jack is a profit driver and his extensive professional acumen has enhanced many organizations via enhancements to engineering, product development, manufacturing, and quality systems. One milestone project for a market leader was to direct the integration of 17 manufacturing facilities on three continents into one, integrated global system of 11 upgraded facilities.
Jack is frequently called upon to evaluate corporate business plans, either as part of formal due diligence or to improve a corporate planning and control function. He is also experienced in all aspects of the corporate renewal process including crisis management and bankruptcy proceedings in both the US and Canada.
Let's work together.
Our value-added services include due diligence, performance enhancement, strategic planning, financial restructuring, and all aspects of corporate renewal including turnaround, reorganization, and interim management, as well as mergers and acquisitions.